Here is a look at some famous TV mom kitchens.
Take a peek at how kitchens have changed over the years
and see if you can spot some useful ideas to use in your own home.
I know this will bring back some memories for many of you.
During this blast from the past, I am challenging my BLOG FOLLOWERS and Facebook FANS.
I have posted four kitchens without their "TV moms". CAN YOU GUESS the TV SHOW kitchen???
You must COMMENT BELOW on this blog post. Tell me the four kitchens in order to win. If I have more than one correct answer, then there will be a drawing for the winner!
The WINNER of this challenge
will receive a $50 gift certificate for
ONLINE INTERIOR DESIGN!
Good luck and enjoy this fun TV MOM and Kitchen journey!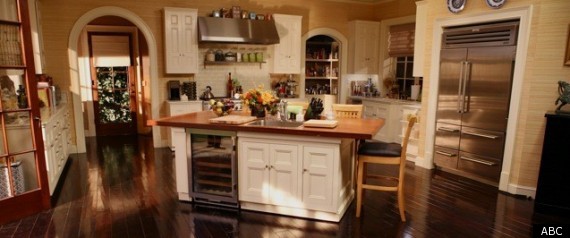 So, did you guess the FOUR KITCHENS without their moms?
POST BELOW in the comments the names of the famous TV kitchens
for a chance to WIN a $50 GIFT CERTIFICATE
for ONLINE INTERIOR DESIGN!
Good LUCK and HAPPY MOTHER'S DAY!
Christa